Home Buyer's Inspection
A home inspection is a non-invasive, visual examination of the accessible areas of a residential property. It is designed to identify defects within specific systems and components defined by The State of Ohio's Standards of Practice that are both observed and deemed material by the inspector. The scope of work may be modified by the Client and Inspector prior to the inspection process.
Seller's Move-in Ready inspection
Are you selling your home?
Let My Property Inspector inspect it before you even list it. A Move-In Certified® home has been pre-inspected, which means that the seller can confirm that there are no major systems in need of immediate repair or replacement, and no known safety hazards. A Move-In Certified® Seller's Inspection alerts you to any defects or problems with your home so that you can address them before prospective buyers discover them. You can then take the time you need to obtain reasonable repair estimates. Show prospective buyers that you are dealing in good faith. Avoid 11th-hour negotiations and delays, and have your home pre-inspected now.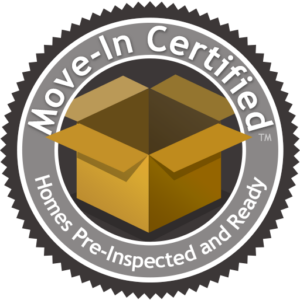 End of Warranty Inspection
Protect your dream home with an End of Warranty Inspection!
Most builders offer a one-year warranty on a new home (sometimes longer). We'll come out during the 11th month and perform a full home inspection before the builder's warranty expires.
Our non-invasive inspection is based on observations of the visible and apparent condition of the interior and exterior of the structure, including its major systems and components.
Following your inspection, you will receive a comprehensive report, complete with photos, that includes information on any material defects observed on the date of the inspection.
Armed with this information, you can take any necessary steps to hold your builder and his subcontractors to their warranties while they're still in force.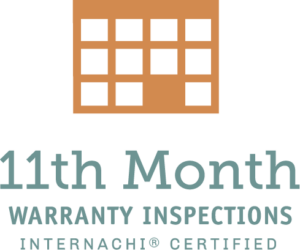 Annual Maintenance Inspection
Protect your investment by staying on top of home maintenance and repairs, before they become bigger issues. My Property Inspector is an InterNACHI Certified Professional Inspectors CPI®, and we can help support your regular home maintenance plan by performing routine home maintenance inspections. Consider a plan that includes an annual maintenance inspection.
Radon is the second leading cause of lung cancer in the United States. It is an odorless, colorless, and tasteless gas produced from the radioactive decay of the element, radium. Radium is a radioactive decay product of uranium, which is present in all soils and rocks throughout the world. Ohio, and especially the Columbus area is known for having high concentrations of radon. A radon inspection assesses radon levels in homes for the purposes of determining the need for remedial action. This measurement strategy is intended to reduce the risk to public health from exposure to radon in the air in homes. The strategy begins with an initial measurement made to determine whether a home may contain radon concentrations sufficient to cause high exposure to its occupants, and the elevated health risks that accompany it.
A complete mold inspection is a non-invasive visual examination of the readily accessible, visible, and installed systems and components of an entire building. It includes an evaluation of moisture intrusion, temperature and humidity measurements, plus mold samples are collected according to the IAC2 Mold Sampling Procedures, are analyzed in a laboratory, along with a report of our findings provided back to our client.
A limited mold inspection does not include a visual examination of the entire building, but is limited to a specific area of the building identified and described by the inspector. As a result, moisture intrusion, water damage, musty odors, apparent mold growth, or conditions conducive to mold growth in other areas of the building may not be inspected. Mold samples are collected according to IAC2 Mold Sampling Procedures, and the inspector shall report moisture intrusion, water damage, musty odors, apparent mold growth, or conditions conducive to mold growth. Our report will also include the results of a laboratory analysis of all mold samplings taken.
Wood Destroying Insects (i.e. Termites, bees, beetles, ants) can go unnoticed until they cause catastrophic damage to your home. Whether you're shopping for a home and suspect a WDI issue, or you think your current home may be affected by WDI's, we can provide you with comprehensive testing, and help you understand your options for WDI remediation if we do discover an infestation.
What is a sewer scope inspection? 
A sewer line is the piping in the home that directs sewage from the home to the main city line or an onsite septic tank.   A sewer scope inspection uses a video camera on the head of a sewer-snake to enter the home's main drain line and inspect the interior condition of the drain line.
When should you get a sewer scope inspection?
If the home is over 20 years old. 
If the home has large trees in between the house and the main meter or near the septic system.
New Construction.

 

Look at most construction sites. They are typically littered with trash, debris, and construction material waste, all of which often find their way into plumbing lines during construction. 
What do we look for?
Obstructions in the line
Damage, corrosion, deterioration, cracks, or imperfections
The type of pipe material and installation issues
Root infiltration
Separation or slope failure
What do you get at the end of the inspection?
At the conclusion, we will provide you with access to the full video inspection via a YouTube link, along with our conclusions/recommendations for repair. A USB flash drive containing the video can also be provided for an additional fee.   
To add our sewer scope service to your home inspection, please call or click today!  (614) 968-9898, or rallen@mypropertyinspector.com, or schedule your service online at www.mypropertyinspector.com.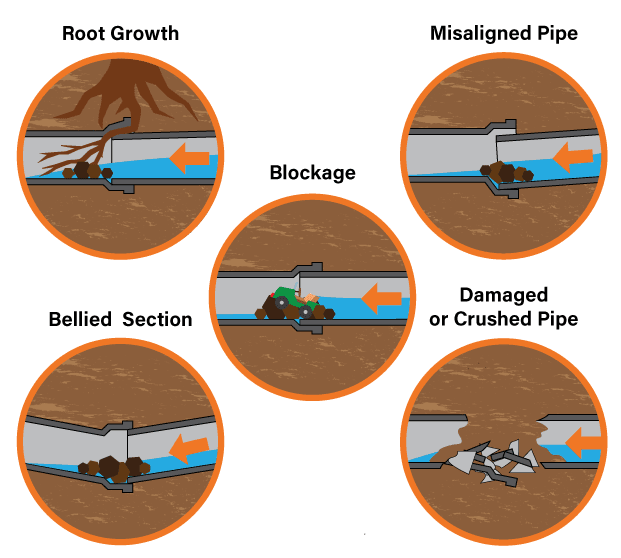 What Does the Home Inspection Process Look Like?
Your inspection will be performed by a Certified and State Licensed Inspector.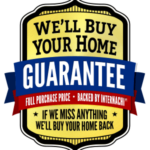 Our buy-back guarantee means that if we miss anything, you have peace of mind — InterNACHI will buy your home back at full price.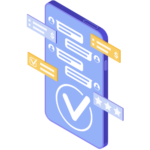 We use advanced technology in our inspections including circuit testers, moisture meters, Thermal IR cameras, explosive gas/Carbon Monoxide testing equipment and more. While we stay true to Ohio's Standard's of Practice, when we feel it's necessary, we have technology that can detect hidden issues that other home inspectors may overlook.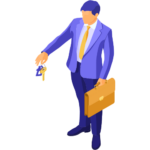 We understand that timeliness and professionalism matters in the real estate industry, especially in the Columbus market
We pledge to communicate like business professionals, and we will align with and support your own standard of professionalism with your clients. We are proud to be accessible, and responsive to messages. Even if we don't have the answer, we will get back to you and your client, right way. You can trust us to engage with your clients as if we are an extension of your brand.
Included in Your Inspection