Elevating the home buying experience in Columbus and surrounding communities.
We know the most important thing in choosing your home inspector is trust. You need to be assured that the company you hire is responsive, knowledgeable, dependable, and will put your interests first. You can rest assured that with My Property Inspector, we check all those boxes, and more.
Also, the real estate market in the Columbus area is highly competitive, which means that when you need to move, it must be done smartly but also quickly. We understand this and will deliver our findings to you within 24 hours (often the same day) giving you peace of mind and the insight you need to make an informed, confident, and timely decision.
Established in 2020, My Property Inspector is a home inspection company that delivers a high level of service, and the best home-buyer support in Central Ohio. Our high-quality, illustrative, informative, and timely inspection reports assist you and your real estate partner to make better and more informed offers.
Our objective is to deliver 100% accuracy in every report that inspires confidence and peace of mind.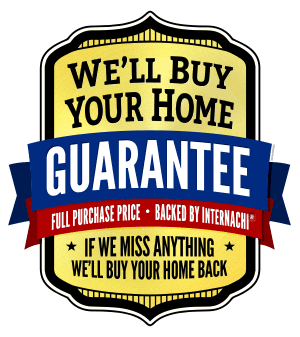 We'll Buy Your Home Back - Guaranteed
If we miss anything in our inspection covered by InterNACHI's Standards of Practice, your home may be eligible for the Buy-Back Guarantee. This means InterNACHI® will pay the purchase price if you or your agent has to re-list an improperly inspected home.